Politica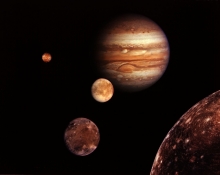 Por Dan Liftman – NASA scientists announced Thursday that photos taken by the Cassini spacecraft have revealed the existence of an ocean the size of Lake Superior under the surface of Saturn's moon Enceladus.  Shocked scientists were joined by anthropologists and linguists from across the globe to announce that they have also discovered a race of aquatic beings in the sea.
The creatures identified in Cassini photos appear to be humanoid, green in color and averaging six feet in length.  Dr. Venus Crosby, head of the Cassini mission, told the press, "We are truly astonished.  There appears to be a fully developed society beneath Enceladus' surface.  These people – yes, I'd call them people – are leading normal lives – normal for them, anyway."
Dr. Samuel Marston, an anthropologist from Boston University, who has been studying the creatures, said, "I'm amazed.  We've been searching for extraterrestrial life for decades, and we seem to have finally found it.  I never would have thought that humanoid beings could live under water."  Most surprising of all, however, are the revelations by world renowned linguist, Dr. Dawn German-French.  "Based on what we've seen, the society on Enceladus is on a level with our own."
As examples, German-French spoke of a sign she interpreted on a structure that appeared to be a restaurant ("Waterman's specials today include fried octopus, broiled squid and linguini with clams and mussels.  Swim on in!").  A sign… Sigue leyendo →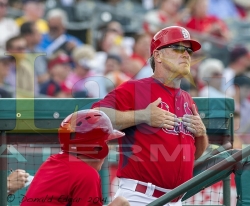 La Organización de Venezolanos Perseguidos Políticos en el Exilio (Veppex) hizo publica la medida arbitraria aprobada por mayoría de la bancada oficialista Venezolana, de solicitar el allanamiento de la inmunidad parlamentaria de la Diputada a la Asamblea Nacional María Corina Machado, acusándola falsamente de ser responsable de las muertes de los estudiantes asesinados durante el régimen de Nicolás Maduro y cuyo único objetivo es privarla de libertad como lo hicieron con Leopoldo López, líder de Voluntad Popular.
«Esta acción grotesca, arbitraria y por demás descabellada demuestra el talante totalitario de un régimen que a los ojos del mundo ha quedado desnudo y tienes suficientes pruebas para saber y entender que no hay democracia en Venezuela, ni respeto por los derechos humanos y el imperio de la ley. La misión final del régimen es terminar de manera inmediata con cualquier liderazgo que mantenga posiciones firmes de resistencia y desobediencia legitima ante la invasión castrista que vive Venezuela» expresó José Antonio Colina, Presidente de Veppex.
El encarcelamiento de Leopoldo López y de mas de 100 lideres estudiantiles, el intento de allanarle a la inmunidad parlamentaria a la Diputada María Corina Machado y el asesinato de 30 estudiantes, dejan claro que en Venezuela no existe estabilidad, lo que existe es una dictadura que intenta por la vía del terror y la muerte imponer sus ideas que ya definitivamente no tienen seguidores.
Veepex expreso su solidaridad con la Diputada María Corina Machado, así como también con todo los presos políticos y estudiantes que siguen… Sigue leyendo →