Sociales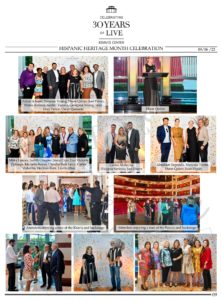 Featuring Mexico's «Orquesta Sinfónica de Mineria,» conducted by the renowned Maestro Miguel Prieto.
This event promises not only a magnificent display of musical prowess but also a heartfelt tribute to the rich cultural tapestry of the Hispanic community.
Date: Monday, October 30th, 2023
Time: 5:30 PM – Cocktail reception, followed by a pre-concert lecture at 6:30 PM, and the Sinfonica's concert at 7:30 PM
Location: Dreyfoos Hall, Kravis Center for the Performing Arts.
We are eager to share more details with you in the coming weeks and provide any additional information you may need. Please mark your calendar for this special evening that celebrates the beauty and diversity of Hispanic culture.
Thank you for considering our invitation, and feel free to reach out if you have any questions or require further information.
Look at some of last year's event pictures. ¡Fue una fiesta para el recuerdo!
Fuente: CRL MEDIA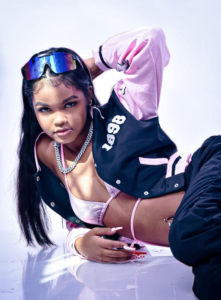 (Miami, Fl. 6 de septiembre de 2023) En tiempos donde la música se hace a vapor, la joven rapera dominicana Lismar, prefiere tomarse su tiempo y apostar a la calidad musical para que perdure a través de los años.
Patricia Lismary Fernández Soto, su nombre de pila, es una cantante versátil que apuesta en sus canciones, a las historias reales, a su visión del mundo, a las reflexiones y sentimientos, así como a la rebeldía que caracteriza el rap.
Lismar, quien asumió desde temprana edad su inclinación por el arte, estudiando guitarra, piano, canto, baile y pintura, y cuyo primer trabajo profesional fue un freestyle en 2021 titulado "Expediente". La cantante explora por medio de su música diversos ritmos, estilos y colores, para llevarle una propuesta diferente, sin sacrificar la esencia del referido género.
Luego de su destacada participación en la versión de nuevas voces femeninas haciendo su propia versión de "Capea al dogh", que produjo Toxic Crow; Lismar presenta su más reciente producto musical titulado "NO ME DIGA MAH, parte 2" (NMDM2).
La canción escrita por la joven artista de 18 años producida por Fibonacci, y disponible en las plataformas digitales, cuenta con un audiovisual en YouTube, producido por Izy Films, cuyas grabaciones se realizaron en San Isidro, Santo Domingo Este.
El tema es una historia de desamor, en la que la cantautora, al igual que en todas sus canciones, demuestra su talento natural para el canto.
Fuente: Fusion 4 Media