Sociales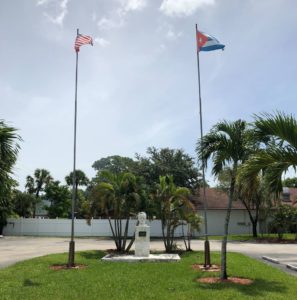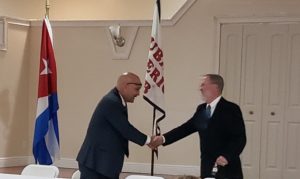 El Cuban American Club, comúnmente llamado Club Cubano, fundado en 1971, llevó a cabo la juramentación oficial de la nueva directiva el pasado domingo 05 de mayo 2021.
Esta institución sin fines de lucro, estuvo cerrada más de un año a consecuencias del Covid-19, pero recientemente abrió sus puertas nuevamente para continuar su misión. El Club esta dedicado a celebrar y mantener la herencia cubana en el Condado Palm Beach, a esta labor se han sumado Hispanos de diferentes países y Americanos nativos.
"Le damos la bienvenida a la nueva directiva, deseándoles éxitos".

La nueva directiva, juramentada pasado domingo 05 de mayo qued
ó
integrada por:
David Salvador- Presidente
Ovidio Calvet Trelles-Vice Presidente
Felicia Tamayo-Secretaria
Elba Sandoval-Vice Secretaria
Haime Serra-Tesorera
Irving Estévez-Vice Tesorera
Luis Mérida-Vocal
Mario Rodríguez-Vocal
Mario Loaiza-Vocal
Marta Brancato-Vocal
Alina Muñoz-Vocal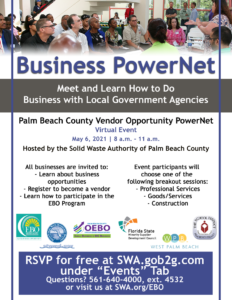 Date: May 6, 2021
Time: 8:00AM – 11:00AM
The Business PowerNet is a win-win situation for all involved. All businesses are invited to meet and learn how to do business with local government agencies. Learn about amazing opportunities and benefits from speaking directly with buyers and key decision makers in an intimate breakout session.
Breakout Sessions:
Professional Services Industry
Goods/Services Industry
Construction Industry
Register for this virtual event today! You will hear about new projects and connect with other industry leaders. Prepare to be inspired to learn how to participate in the Equal Business Opportunity Program and with other partnering agencies.
Thank You For Registering!
Please share the Business PowerNet Flyer with your friends and colleagues.
Questions? (561) 640-4000, ext. 4532
RSVP TODAY at SWA.gob2g.com, and click the "Events" tab